Infinite Space is for Cinema 4D, R 15 Broadcast or higher.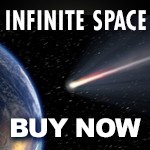 Infinite Space
Infinite Space is an instant outer space environment to stage your next sic-fi project or space documentary . Includes infinite star field, 11 nebulae, 7 models, galaxies and more. Requires Cinema 4D R14 Broadcast or Studio
Infinite Space by C4Depot is a 3D outer-space environment and star generator for Cinema 4D animators. Infinite Space uses C4Depot's infinite environment technology so you'll never run out of surroundings. This plugin integrates with C4Depot's free Real Earth for a totally realistic outer-space environment. Requires Cinema 4D R13 Broadcast or Studio.
This latest release includes:
Infinite Stars space environment with 3D stars
5 Volumetric Nebulae
6 2D Nebulae
2 3D Galaxies
Customizable Comet
Customizable 2D Star Background
3D Asteroid Belt & Asteroid Model
3D Burning Star
Saturn model
Retro rocket model
Satellite model
UFO with animatable hatch, lights, tractor beam & landing gear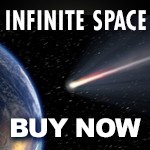 Infinite Space
Infinite Space is an instant outer space environment to stage your next sic-fi project or space documentary . Includes infinite star field, 11 nebulae, 7 models, galaxies and more. Requires Cinema 4D R14 Broadcast or Studio